Calera & Shelby Train Ride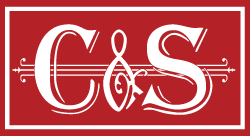 RIDE THE TRAIN! Experience an approximate 1 hour excursion through the beautiful forests of Shelby County aboard vintage railroad equipment.
The golden age of railroads and the rich heritage of the people who built and operated them come together at the Heart of Dixie Railroad Museum, the official railroad museum for the state of Alabama. Visitors will experience railroad artifacts and memorabilia in restored depots. Locomotives, railcars, railroad equipment and railroad signals are displayed in a large railroad yard -- a living monument to railroad history.
Refreshments, souvenirs and collectibles are available in the Visitor's Center gift shop. A shaded picnic pavilion offers the perfect spot to enjoy the outdoors. Groups welcome!
Family
Coach Adult
Coach Child
Coach Infant
Coach Family
Caboose
Locomotive
Ages 12 and up
Ages 2-11
Under 2
2 Adults 2 Children Save $8!
Ride with the brakeman!
Ride with the engineer!
$14
$10
Free
$40
$25
$35
Note: Above prices include taxes but not convenience fee. $3.00/ticket purchased on web or $4.00/ticket if purchased through the ticket call center at 205-757-8383.