At The Throttle!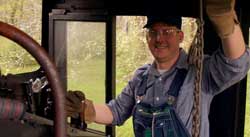 A once-in-a-lifetime opportunity to operate a genuine coal-burning steam locomotive - Flagg Coal #75! During your 30-minute session you will be accompanied by a certified engineer and a brakeman as you operate #75 down the track. You may need to take on water or coal. Plan to arrive 30 minutes prior to your scheduled departure time.
Want to kick back and leave the driving to somebody else? Then check out our "Steam Days" event!
At The Throttle is not available for the 2015 season. Check back with us next year!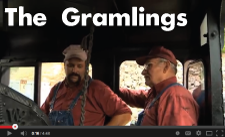 "Meet the Gramlings"
by

UpInTheAirProduction