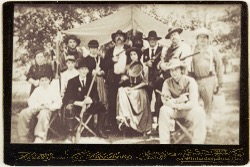 Round up your family and take a journey back to the Wild West! Watch Out! The Black Hat Gang is on the loose! Word on the street is they are looking for a train to rob! Don't worry, we'll have the Sheriff and Pinkerton detectives on board to keep the law! Bring your camera just in case you happen to see an outlaw!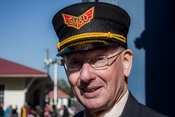 The Heart of Dixie Railroad Museum is an all volunteer nonprofit organization which relies on dedicated volunteers to keep our trains running! We are in need of your talents to help grow the museum! Join us today!
For more information please contact us at [email protected] or call 205.668.3435
We look forward to meeting you! More...