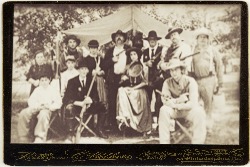 Round up your family and take a journey back to the Wild West! Watch Out! The Black Hat Gang is on the loose! Word on the street is they're looking for a train to rob! Don't worry, we'll have the Sheriff and Pinkerton detectives on board to keep the law!
This is a train full of adventure you won't want to miss!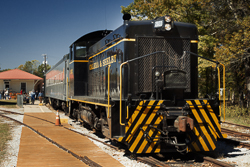 All aboard! Ride the Calera & Shelby RR for a train ride back in time!
Take a train ride back in time as you ride in vintage railcars to experience the golden age of rail travel!