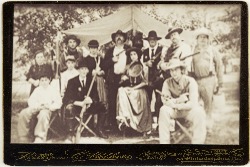 Round up your family and take a journey back to the Wild West! Watch Out! The Black Hat Gang is on the loose! Word on the street is they are looking for a train to rob! Don't worry, we'll have the Sheriff and Pinkerton detectives on board to keep the law! Bring your camera just in case you happen to see an outlaw!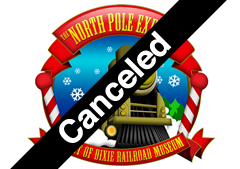 "All Aboard" says the conductor, and your family's journey begins to the North Pole! Through the dark night, the magical train makes its way to the top of the world! Upon arrival at the brilliantly decorated North Pole, Santa, Mrs. Claus, and the elves board the train to visit with your family and give each child a keepsake! Be sure to bring your camera to get a photo of your family with Santa and Mrs. Claus! You'll enjoy chocolate milk and cookies, sing Christmas songs, and listen to a special Christmas Story! The North Pole Express will make lasting Christmas memories for you and your family! For even more fun, be sure to wear your pajamas!
Group Tickets (20+) on sale now!
individual Tickets on 9AM CST July 23, 2018!