A Romantic Way to Enjoy the Fall Colors!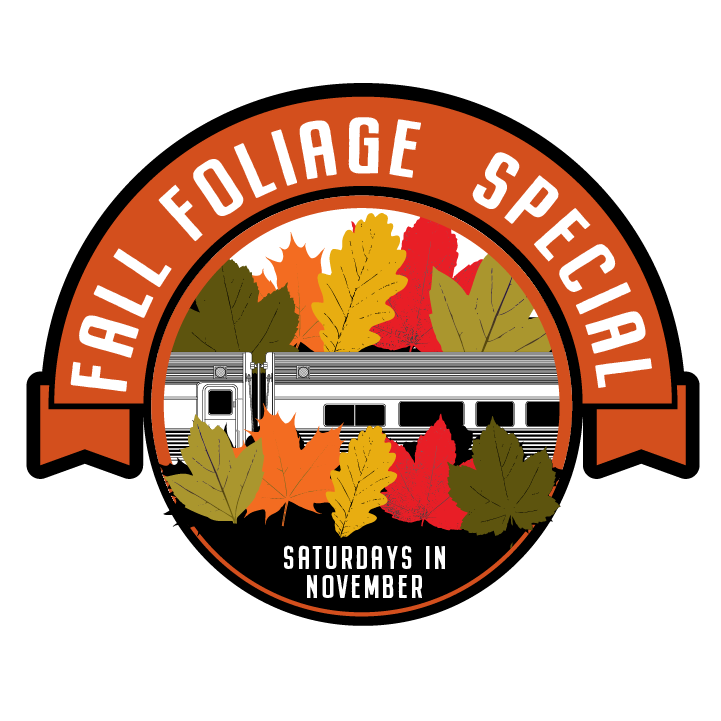 When the air becomes crisp and the green trees begin to turn crimson and orange, everyone in the South knows two things are coming: fall foliage and SEC football. Truly, autumn in Alabama brings the beauty of the season unlike anywhere else in the country. Come to Calera to ride the rails of the old Alabama Mineral Railroad and enjoy the season's changing colors as you never have before.
The train ride lasts approximately 75 minutes. Wear your favorite team colors and quickly discover there simply isn't a better way to enjoy the season. Y'All Aboard!
Event Dates
Saturday: October 28
Saturday: November 4
Saturday: November 11
Departure times:
10:00 a.m.
1:00 p.m.
3:00 p.m.
*All times Central
Event Details
Expect to depart the Depot promptly on schedule.
Please plan to arrive on the Museum grounds at least 60 minutes prior to your selected ticket time in order to:

Pick up your tickets from the Depot
Participate in the activities on the grounds.
Utilize the restrooms at the Giftshop

Boarding will occur approximately 15 minutes prior to each scheduled departure.
Tickets may be purchased in advance online or may be purchased as available on the day of the event prior to boarding at the Calera Depot.
Ticket Prices
Adults - Ages 12+: $18
Children - Ages 2+: $18
Seniors - Ages 65+: $17
Infants - Under 24 months: Free
Wheelchair spaces: $18
Caboose tickets: $28
Locomotive tickets: $38
Military/Veteran - With ID: $17
National Historic Railroad Society (NRHS) members: $17