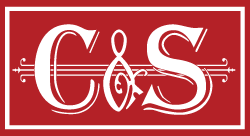 The weather is warming up, and so are our locomotives -- "All Aboard!" for a new year of trains and fun at the Heart of Dixie Railroad Museum!
Bring your kids, grandkids, family and friends to ride the rails with you on the first trains of the new season!
The Calera & Shelby Railroad runs on a portion of the former L&N Alabama
Mineral Railroad, established in 1891. Ride behind a first generation diesel-electric locomotive as you travel through the scenic forests of Shelby County.
The train ride lasts approximately 1 hour, so bring your sunglasses, a smile and the whole family!
Schedule
Saturday March 6, 2021
Departure Times: 10:00 AM & 1:00 PM Central
Boarding begins 15 minutes before scheduled train departure.
Visitor Tips
Tickets may be purchased one hour before train departure at the Calera Depot.
The Calera & Shelby Opening Day train ride lasts approximately 1 hour.
Please arrive at least 1 hour prior to your departure time to:
Pick up your tickets at the Calera Depot
Use the restrooms at the Gift Shop
Tour our collection of railroad equipment in Clark Yard
Visit our working Signal Garden
Take photos
Shop the Gift Shop, and
Get in position to board the train.
Ticket Information
Tickets available for purchase one hour before train departure at the Calera Depot.
Coach Class
Family 2 Adults and 2 Children $45 (Save $7!)
Infant 0-24 mo. Free*
Regular Fare 2 yrs. and up $13
Senior 65+ yrs. $12
Military Present Military ID $12
NRHS Present Membership Card $12
Get Tickets!
---
Note: Ticket prices include taxes but not convenience fee. $3.00/ticket purchased on web or $4.00/ticket if purchased through the ticket call center at (205) 757-8383.
Please Note:
Our team has worked hard to ensure a safe and relaxing time for your family onboard our train. Please be sure to follow all verbal directions from your car hosts and adhere to all posted safety and sanitation guidelines on the train and throughout the grounds.
Mask Wearing is Required:
Masks are required while aboard all Heart of Dixie Railroad Museum (HODRRM) trains and also while on museum property. This requirement is in compliance with an Emergency Order issued on March 1, 2021 by the Federal Railroad Administration (FRA). HODRRM operates as a Class III railroad (reporting mark: CSMX) which places it under the jurisdiction of the FRA.
Important:
Within the last 14 days, if you have experienced unusual occurrences of fever, cough, shortness of breath or difficulty breathing, chills, repeated shaking with chills, muscle pain, headache, sore throat, new loss of taste or smell or nausea had contact with a person with a positive or presumed positive COVID-19 case, Please Protect Yourself And Others By Choosing To Not Ride The Train At This Time.
Stay on Track!
Upon arrival at the Heart of Dixie Railroad Museum, please stay on track by agreeing to follow these guidelines:
Graciously follow all verbal directions from our train crew.
Honor all social distancing and sanitation requirements.
Notice the needs and respect the safety of others around you.
Stay safe and have fun!
The train ride lasts approximately 60 minutes. Pre-purchased tickets may be safely picked up at the Depot, or tickets may be purchased on-site the day of the event.
Limited Accessible Seating Available:
If someone in your party needs to reserve a space for a wheelchair, please add all other passengers' tickets to your order first and at checkout, you will be asked to add the ADA space reservation to complete your order.
Infant Tickets
Children 0-24 months ride free of charge though required to sit in an adult's lap at all times. When ordering your tickets, select "Coach Infant" for no additional charge. If you did not order an infant ticket with your initial order, notify the ticket agent upon your arrival at the Calera Depot that you have a child 0-24 months that will sit in your lap, and you will receive an infant ticket. For your safety, strollers and infant car seat carriers are not permitted aboard the train.
Wheelchair Accessibility
Our train has wheelchair accessible accommodations on the Long Island 2972 and Open Air Car 1121. Wheelchair loading and unloading occurs at the Calera Depot with a MobiLift wheelchair lift. We do not have wheelchair boarding capabilities at stops such as Ozan Winery. Note: A person in your party must be in a wheelchair to purchase this ticket. This is only a space for a wheelchair, no seat is provided.
Click here for more accessibility information.
Refreshments
Snacks and drinks are available for purchase at our Gift Shop and at the Meadow. Purchases at the Meadow are for cash only.
The Heart of Dixie Railroad Museum's policy is that no food or drinks be brought on the train. Please finish your refreshments before boarding the train at the depot. This policy also applies to any intermediate train stops where food or drinks may be sold.
Restrooms
There are no working restrooms on our vintage railcars. Please use the restroom at the Gift Shop prior to boarding.