Opening Day!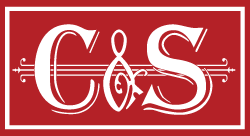 The weather is warming up, and so are our locomotives -- "All Aboard!" for a new year of trains and fun at the Heart of Dixie Railroad Museum!
Bring your kids, grandkids, family and friends to ride the rails with you on the first trains of the new season!
The Calera & Shelby Railroad runs on a portion of the former L&N Alabama
Mineral Railroad, established in 1891. Ride behind a first generation diesel-electric
locomotive as you travel through the scenic forests of Shelby County. Upgrade to a
caboose or locomotive ticket for a memorable experience and get an up close look at
railroad operations! Passenger age limits apply - Check with Ticket Agent prior to purchase.
The train ride lasts approximately 1 hour, so bring your sunglasses, a smile and the whole family!
Train Rides
Pre-purchased tickets may be picked up at the depot, or tickets may be purchased on-site the day of the event.
Saturday March 16th, 2019
Departure Times: 11:00 AM & 2:00 PM
| Coach - Adult | Coach - Child | Coach -Infant | Family 4 Pack | Caboose Ticket | Locomotive Ticket |
| --- | --- | --- | --- | --- | --- |
| Ages 12 and up | Ages 2-11 | 0-24 mo. | 2 Adults 2 Children Save $8! | Ride with the brakeman! | Ride with the engineer! |
| $14 | $10 | Free | $40 | $25 | $35 |
Please Note:
Above prices include taxes but not convenience fee. $3.00/ticket purchased on web or $4.00/ticket if purchased through the ticket call center at 205-757-8383.
PLEASE ARRIVE AT LEAST 1 HOUR PRIOR TO YOUR DEPARTURE TIME TO:
- Pick up your tickets at the Calera Depot
- Use the restrooms at the Gift Shop
- Check out the Depot Museum exhibits
- Tour our collection of railroad equipment in Clark Yard
- Visit our working Signal Garden
- Take photos
- Shop the Gift Shop, and
- Get in position to board the train.
Infant Tickets
Children under 24 months of age ride free of charge, but are required to sit in an adult's lap at all times while on the train. When ordering your tickets, simply select "Coach Infant" for no additional charge. If you did not order an infant ticket with your initial order, notify the ticket agent upon arrival.
Wheelchair Accessibility
Our train has wheelchair accessible accommodations on the Long Island 2972 and Open Air Car 1121. Wheelchair loading and unloading occurs at the Calera Depot with a MobiLift wheelchair lift.
Note: A person in your party must be in a wheelchair to purchase this ticket. This is only a space for a wheelchair, no seat is provided.
Click here for more accessibility information.
Restrooms
There are no working restrooms on our vintage railcars. Please use the restroom at the Gift Shop prior to boarding.
Food & Drink
Snacks and drinks are available for purchase at the Gift Shop. However, The Heart of Dixie Railroad Museum's policy is that no food or drinks may be brought on the train. Please finish or dispose of refreshments before boarding the train.
Inclement Weather Policy
For the safety of our visitors, The Heart of Dixie Railroad Museum will temporarily close when lightning is present, and will remain closed for 30 minutes past the last lightning occurrence.
The Heart of Dixie Railroad Museum may close for the day if inclement weather conditions persist. If your scheduled train ride is cancelled and will not be rescheduled that same day, the museum may provide, upon request, a full refund of your ticket.